Mashable has a cool post by Amy-Mae Elliott on ways to jazz up your Facebook profile. I tried one and this is the result: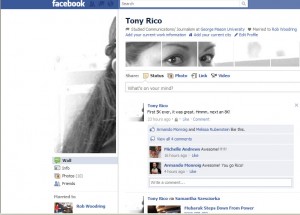 For step-by-step directions visit the original guide at The Telegraph.
What are your ideas for using this look on your Facebook profile? How can this design be incorporated on a professional profile? Post your experiments in the comments section.