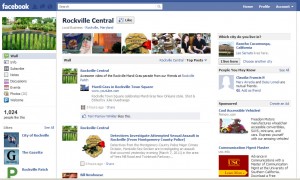 Facebook is not only a place to connect with friends, it is now more and more a way to connect with news. A recent post by Vadim Lavrusik on Mashable talks about this growing trend.
Facebook journalism is on the rise because the social media site is becoming more public, Lavrusik says.
The recent Egyptian revolution that removed Hosni Mubarak from power has been called a "Facebook Revolution." Activists in Egypt used Facebook to organize, and journalists used it to connect to the pulse of the Egyptian community.
Lavrusik mentions that AlJazeera English was able to track planned protests, gather information, and find sources from the revolution through Facebook.
Other benefits of Facebook for journalists include:
Building sources
Gaining insight into the 'voice' of a community through status updates
Tapping into a community that you might not have access to, such as Libya
Lavrusik reminds journalists that they still need to contact people and check their facts before they use material from Facebook. For more on how journalists can use Facebook take a look at this Mashable guide.