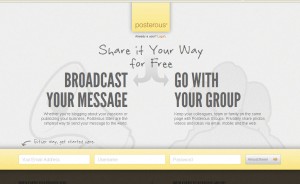 When I did a post about Tumblr it left me with a lot of questions about another site, Posterous. I wanted to find out what it was, how it compared to Tumblr, and why it was on the radar of the tech-savvy people at Mashable. Some of the answers to my questions were in a post by Jennifer Van Grove who actually did a comparison of Tumblr vs. Posterous. According to her,  Posterous is best. ReadWriteWeb calls it a minimalist blogging site that makes Tumblr feel complex. Both posters at Mashable and ReadWriteWeb, as well as Techcrunch, agree that its email-to-blog feature makes it the easiest blogging platform yet. To blog on Posterous all you have to do is send an email. You can even email content to your Posterous blog from your phone, including photos and videos. I'm a fan of simple design but I find their themes a little too minimalist for me. Here are a couple of sample themes from the Posterous blog: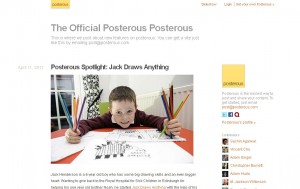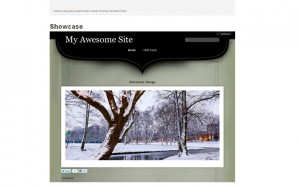 I'm sure simplicity in use, versus simplicity of design,  is the main reason people choose Posterous. I will be getting my iPhone 4 soon,  so I think I might give Posterous a try.
Twitter UPDATE: I have been on Twitter for about a month now. I love the constant stream of information coming from the people I follow. I just soak up the tidbits of journalism advice, news updates and occasional snarky insights into current events. I have reached out to some people to help with our team journalism project, but I cannot say I have made any real connections with anyone in particular. I'm just not sure how to connect with strangers, and it seems a bit rude to simply send them a tweet out of nowhere.  I'm not too sure what proper Twitter etiquette is, but just jumping into an interesting conversation doesn't feel right (perhaps not the best attitude for a journalist to have, but I'm a work in progress). I think I need to read a few more useful 'social media for journalists' guides!